No matter how it's told, the story of Mac Miller is, unfortunately, that of a tragedy. A 26-year-old multi-instrumentalist/producer/rapper dying of a drug overdose involving fentanyl-cut cocaine. A tale that should not be as common as it is.
At 26 Pittsburgh-born rapper held the discography of a hip-hop veteran. His breakthrough mixtapes, K.I.D.S and Best Day Ever, as well as his debut album Blue Slide Park, were the product of a carefree, rebellious, happy-go-lucky teenager, whose impeccable flow and catchy lyrics could no longer be overlooked.
The Shadow Lives On
It was obvious to anyone who was listening that Mac Miller would be huge. Unfortunately with fame, fortune and general adulthood come a plethora of issues. In the case of Mac Miller, the two most prominent were that of addiction and depression.
The therapeutic nature of making music means that the art presented is often the result of negative energy. Art allows the shadow to show itself, it gives the unknown a voice, and gives you deeper insight into who you really are. In Jungian psychology, it is mentioned that the shadow is prone to psychological projection. These projections can be harmful to the individual in the sense that they act as an ever-expanding illusion between the ego and the real world. The ego tries to fend off the shadow, attributing the characteristics of it to the external world in order to stay oblivious of the unconscious side. In Mac Miller's music, the shadow lived.
"Mac made no attempt to hide who he was or what he was going through."
Listening to Mac Miller felt like you were navigating his thoughts alongside him. The transparency he tended to show in his music made it feel like you knew him on a personal level – that you understood why he craved numbness – even if you really didn't.
The Mind of Malcolm McCormick
Mac Miller's second studio album, Watching Movies with the Sound Off, captured a matured and refined sound. It was also the album where Mac began to unashamedly showcase his issues with addiction and depression within his music.
Lyrics referencing his mental instability such as "I'm ready for it all to end, die before tomorrow's trend" (Aquarium) and "but me, I'm still trapped inside my head, it kinda feel like it's a purgatory" (The Star Room) are riddled throughout the album. Mac made no attempt to hide who he was or what he was going through. The authenticity of his music, among other things, is the reason that it's so fucking good.
In 2014, Mac Miller released Faces. The mixtape is a quintessential example of the art of unhappiness. It touches on mortality, depression, drug addiction, loneliness, hopelessness, heartbreak and more. Faces is the epitome of an artist laying it all on the table for everyone to see; it was a look into the mind of Malcolm McCormick and all the skeletons and demons that took heed there.
Mac Miller allowed his subconscious to reflect in his music, and specifically in this tape, and it is perhaps through his writing that Mac came to truly know himself. The transition from' Happy Birthday' into 'Wedding', and then into 'Funeral', is one of the most satisfyingly sad 10 minutes I've ever experienced on a hip-hop album.
Tracks like 'Rain' allow deeper perspective into the troubled mind of a remarkable rapper, while 'Angel Dust' and 'Insomniak' hone in on Mac's issues with substance use. 'Colors and Shapes', which could bring any full grown adult to tears, is Mac's most poetic track, and undoubtedly one of his most heartbreaking. "While floating through galaxies they said I couldn't I noticed how sad one can get Cause the ignorant mind is so peaceful I find I can't understand nothing no more If I jump let me fall."
Mac's moment of "enlightenment"
GO:OD AM saw Mac at his most self-aware, an album that came across as Mac's moment of "enlightenment." The album captured Mac going through the motion of realising he had a problem, understanding that the problem needed fixing, and making the conscious decision fix it. 'Perfect/Circle' is a fitting halfway point on the album, highlighting Mac's change of mindset and his desire to get better.
Like Mac said, it's better to be happy and corny, than cool and depressed. The album, which from a purely rap point of view is quite incredible, felt like a significant moment in Mac's life. Mac stressed that while he was not completely sober, he was on the right path and much happier than before. He released the love letter that is The Divine Feminine shortly after GO: OD AM, and it genuinely did seem like Mac was doing well. It was time for the protagonist of this story to settle down, get sober, and live happily ever after.
Except it wasn't.
Looking for Peace of Mind
It was difficult to tell where Mac's mind was at at the release of Swimming in 2018. In hindsight, lyrics like "It ain't 2009 no more, I know what's behind that door," (2009) and "I just need a way out of my head, I'll do anything for a way out of my head" (Come Back to Earth) point back to the troubled mind of an artist trying to map his way through a fast-paced, all-eyes-on-you lifestyle. Mac even went so far as to outline his desire for oblivion on the track Self Care.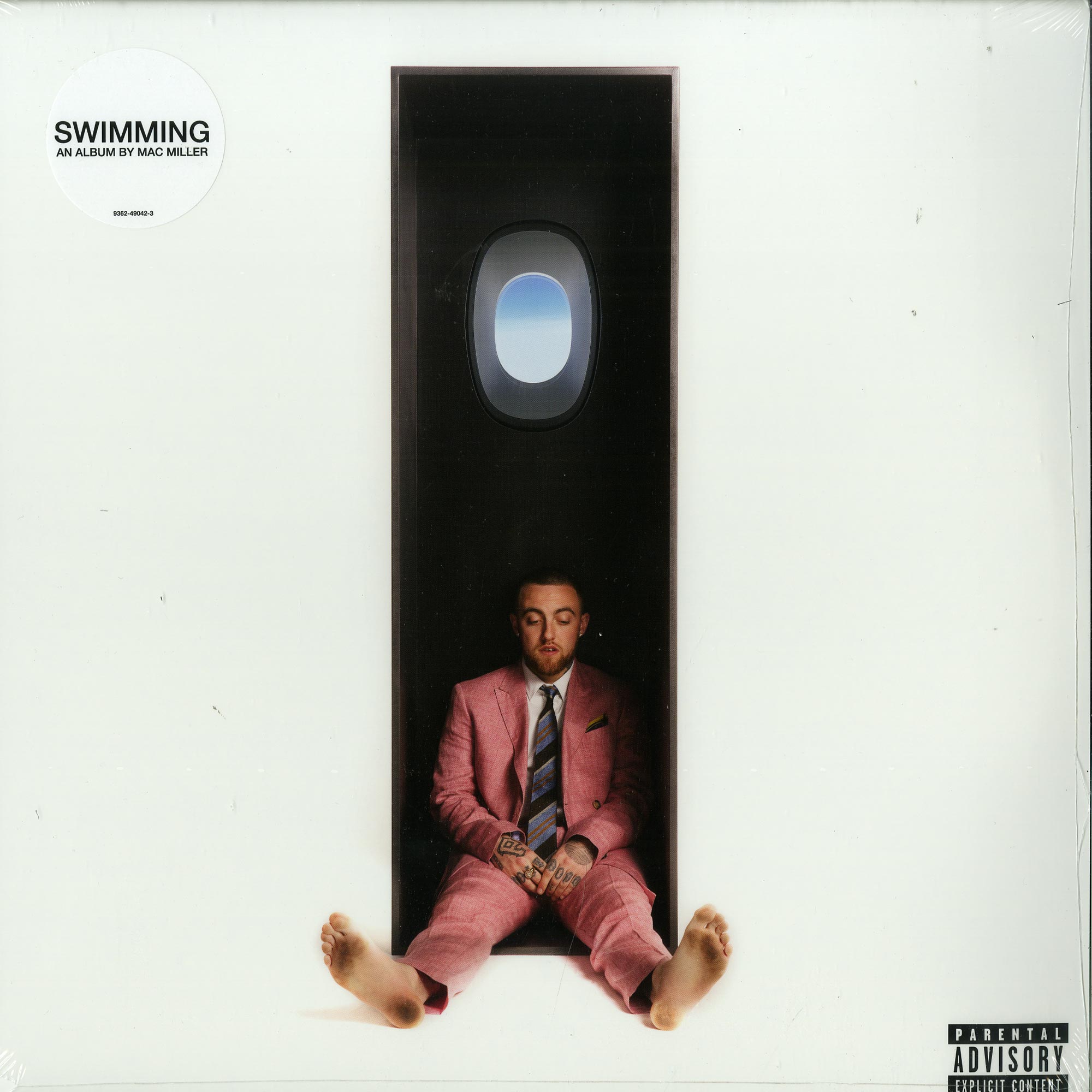 His posthumous, album, Circles , was Mac's most transparent project. The announcement of the album and the release of the single 'Good News' felt like a punch to the gut in the best way possible. It's hard to imagine that Mac didn't anticipate his own death when you hear lyrics like "There's a whole lot more for me waiting on the other side," and "Well, it ain't that bad, at least it don't gotta be no more." Blatant and brutally personal, these thoughts echo throughout the album.
"Mac Miller's downfall was eerily similar to his rise."
The very first lyrics on the tape are "Well, this is what it looks like right before you fall" (Circles) where Mac explores his mortality. The last lyrics on the tape are "Once a day, I rise, once a day, I fall asleep with you, once a day, I try, but I can't find a single word" (Once a Day) where Mac tries to understand his relationship with himself. The album as a whole displays a desperation for simplicity: the desire to be something that requires little to no thought, and evokes little to no feeling.
Mac Miller was the art of the shadow; he poetically brought the unconscious to light. In any tragedy, the significance of a death serves to highlight the downfall of the hero. Mac Miller's downfall was eerily similar to his rise; both being guided by mental instability. Like many Shakespearean tragedies, this tale came to an end with the death of the protagonist, but like the works of Shakespeare himself, Mac's music will live forever.
Words: Gavin Pierce
Feature image art: Marc Brynard