I'll admit, initial claims comparing the lockdown to Apartheid inspired mirth in me. At first, I found them to be a bit *dramatic*, both illustrating a misunderstanding of the severe potential consequences of the COVID-19 outbreak and Apartheid as well. Comforted by President Cyril Ramaphosa's swift actions, I applauded him and the South African government's leadership along with World Health Organisation (WHO) director-general Dr Tedros Adhanom Ghebreyesus.
I bit my tongue when the regulations banning cigarette and alcohol sales were passed, with the reason being the need to not overcrowd hospitals with unnecessary respiratory illness and drunken accident-related admissions. When 'Uncle Cyril' – as we began to call him – then announced a lockdown extension, there was scientific research, local statistics and information based on other countries' effective handling of curbing the spread of the virus to back it up. So I made peace with being locked indoors, grateful to have the privilege of doing so while millions went out of employment and quite literally prepared to starve for longer.
"Steps that were very clearly aimed at curbing the virus are evolving into steps with no clear reasoning on reducing spread."
I hoped that the incidents of police and army brutality were isolated cases, with the government assuring us they were being investigated. I watched news of the crime rate dropping being applauded, warily hoping it wouldn't turn into ammunition to support increased military presence. Because the crime rate dropping is a no-brainer when there is no one to rob. It was not a consolation to me, and it appeared to only be a temporary byproduct of the lockdown, NOT a long-term solution as to why crime happens. I mentally weighed the pros and cons of continuing to pause economic activity, as the Global Network Against Food Crises warned that the virus would attribute to rising global hunger. I wrestled with the issue of lockdown being a middle-class solution, hoping a more tailored approach to the population of SA's specific needs would develop.
A New Level
When the level-based plan to slowly open the lockdown was revealed, I supported this tactic wholeheartedly. Why? Because there were reasons given. The president promised that cigarette sales would resume, and government documents circulating on social media stated alcohol could be sold too.
"The threat of COVID-19 has evolved to encompass issues of human rights violations and abuse of power."
But I began, like many of you might have, to become a little worried with Co-operative Governance Minister Nkosazana Dlamini-Zuma's sudden u-turn on cigarette sales. My first alarm. Here's why:
As Finance Minister Tito Mboweni

stated

in his opposition to the bans: "When legal sales are not permitted it encourages the trade in the illegal economy."

No other country had used these measures at the time of lockdown, at the time of extension or when the decision to lift the ban was retracted. What actual scientific evidence or relief model is this being based on?

Given that, is it really worth hitting the economy with a further loss of the

estimated R1.7bn

that taxes on cigarettes and alcohol would have brought in?

Prolonging the bans because smoking and drinking are unhealthy seems more like a public health concern and if so: how can Minister Dlamini Zuma use this reasoning, without addressing why we as a nation are addicted to at least one of the two? It's a lazy response and seems, quite simply, insincere with no real intention of solving addiction.

The other reason was to limit transmissions by stopping the sharing of cigarettes and alcohol. This opens up a ridiculously theoretical line of thought. Using this logic I'd say why don't we ban anything that is possible to share or that might propose the risk of contamination while we're at it, like bowls of chips, forks, lip balm? The idea is ludicrous because using this logic, where do we draw the line?
The abruptness of changing their minds bothered me as well: it gave me a sense of discord in government and my faith in their moral motives quickly crumbled. I began to worry more when it was announced that South African National Defence Force (SANDF) presence would be increased, ensuring we stick to our new curfew.
A new regulation limiting exercise to 3 hours a day felt worse than not being allowed to exercise at all. It felt totalitarian and, as we have seen, all it does is ensure there is a surplus of people out in public at the same time. Together.
When I read that the Minister of Trade, Industry and Competition Ebrahim Patel had decided to restrict e-commerce for fear of unfair competition to physical retail, I was shocked. How does ensuring further job loss in one sector to (theoretically) avoid fall of profit in another sector (yet only really ensuring that the economy as a whole suffers) help us fight COVID-19?
Conning the Constitution
But it's not necessary to even be entertaining these questions of logic and reason because at the crux of it: constitutionally many of the regulations are already eligible for legal challenge. Thankfully, there are requirements for regulations to be passed during a National State of Disaster. As constitutional law expert, Professor Pierre de Vos, states: "The State of National Disaster allows for the promulgation of regulations, but only to the extent necessary for the purpose of: (a) assisting and protecting the public; (b) providing relief to the public; (c) protecting property; (d) preventing or combating disruption; or (e) dealing with the destructive and other effects of the disaster."
He continues that "if a regulation is aimed at achieving another purpose altogether (like lowering the crime rate or promoting public health concerns not directly related to the Covid-19 crisis), they would not meet the minimum requirement for validity".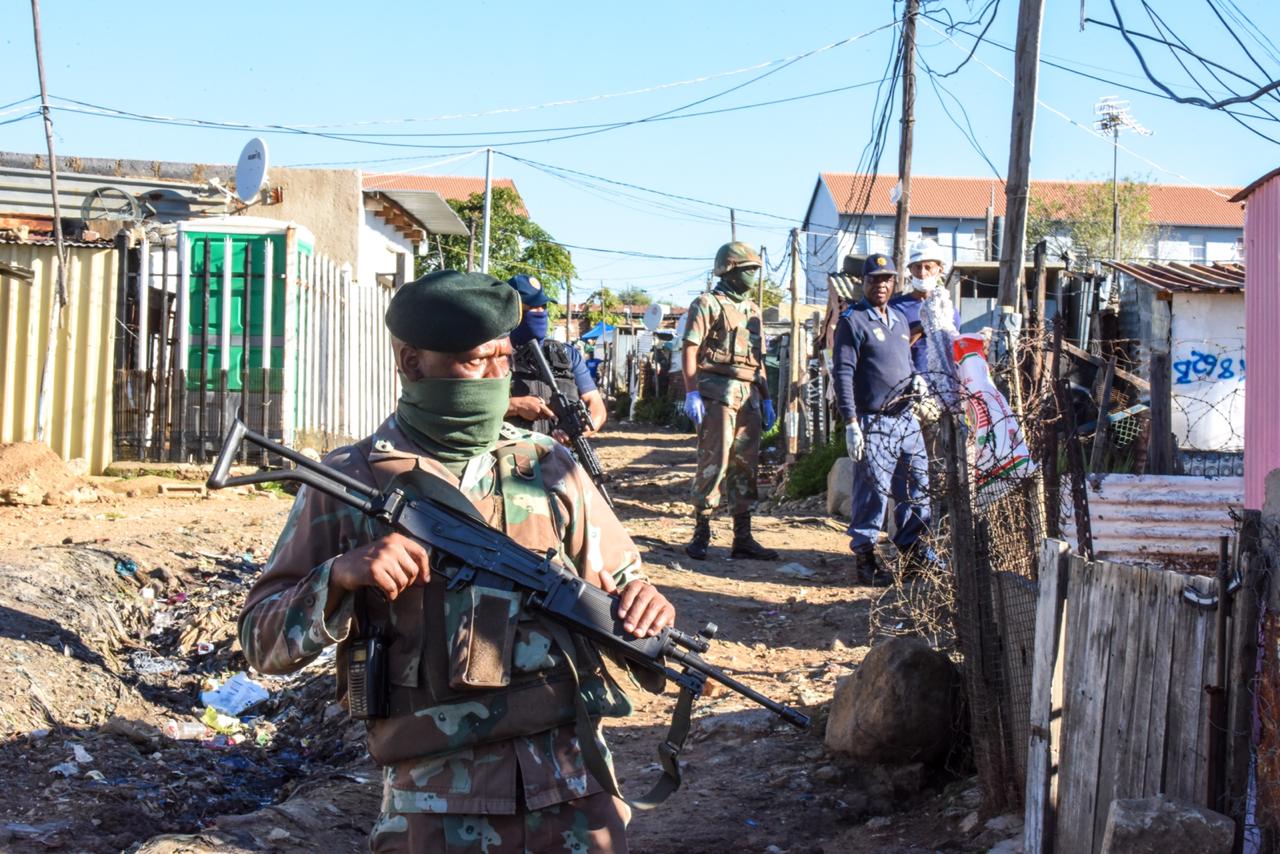 Clearly not only South Africans find certain regulations to be unreasonably heavy-handed and a possible threat to our democracy. It was recently reported that the UN identified SA as abusing power and infringing on human rights during the lockdown. EWN reports that "UN High Commissioner for Human Rights Michelle Bachelet warned that emergency powers should not be used as a weapon to quash dissent, control the population, or perpetuate time in power." This is not unwarranted as Arnold Tsunga points out for the Daily Maverick that, since the lockdown, "reports indicate that eight people have been killed by law enforcement officers" and "at least 200 cases of police brutality have been recorded".
Speak Now
Abuse of power is something that we should all be concerned about. The information that many of the regulations are based on has not been presented to the public, meaning they are simply opinions and ideas on how to curb the virus – or, worse, are not even related to this goal. Steps that were, at first, very clearly aimed only at curbing the virus, are evolving into steps with no clear or evidence-based reasoning on reducing spread.
"[They] appear to be the enactment of fantasies about control", says Ray Hartley and Greg Mills for the Daily Maverick, "which have, until now, been suppressed by the democratic constitutional order".
Furthermore, a clear lack of trust and understanding between the public and the government can quickly turn into a refusal to co-operate. de Vos explains: "If the government treats the public with respect by providing us with honest, rational, fact-based justifications for the imposition of certain rules, we are more likely to trust it in return and comply with stringent restrictions. A failure to provide rational, fact-based and truthful justifications will diminish compliance and will, therefore, be counter-productive." Couple that with an increased military presence and it feels like a recipe for real disaster when what we need is cohesion.
The above means the threat of COVID-19 to South Africa has evolved to encompass issues of human rights violations and abuse of power. That is very worrying indeed. It leaves much in question, with much more left to be said. Uncle Cyril, it's time to say something.
Feature image: That Asian Girl